Tesla, the Car of the Future, Here Today
Tesla largely started the electric vehicle revolution (rEVolution). Here are links to much more information on Tesla.
Tesla Model 3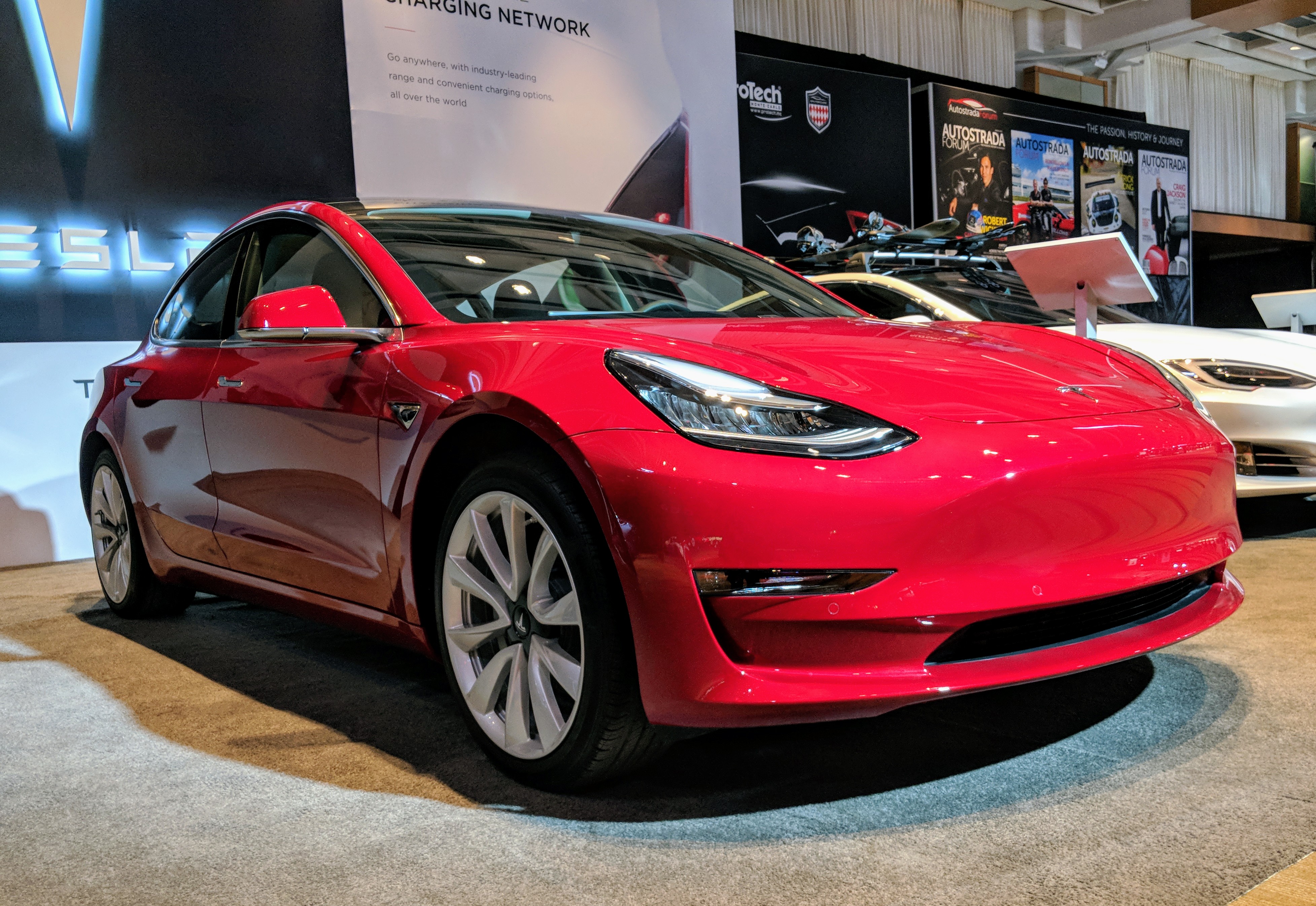 The Model 3, an "affordable Tesla" "for most of the rest of us", was announced/unveiled March 31, 2016. Before the reveal, Canada's Globe and Mail called the event the beginning of the beginning for the Tesla Model 3. Within a few weeks, over a quarter million people had put down a US$1K deposit to hold a place in the ordering queue, a queue which ultimately reached half a million reservations.
Deliveries of the Model 3 with the "optional" long-range battery started in mid 2017 to employees, to US-based previous Tesla owners later in 2017, and to non-employees in February, 2018. Canadian deliveries began in May of 2018. The all-wheel drive (AWD) option was added in June, 2018. Various versions and trims can be ordered directly from their web site (referral link) then you will get 1,000 free miles or 1,500 km of Supercharging access. Most configurations offer delivery in "a few weeks" in the US and Canada, occasionally from inventory in some locations for near-immediate delivery. Model 3 has also begun shipping into Europe, including right-hand drive (e.g., UK).
Disclosure: I purchased a Model 3 (RWD, long-range battery) in the summer of 2018. And I love it! Read these reviews to see why everybody loves this car. Wired Magazine called it "a landmark in automotive history." The traditional Motor Trend Magazine called it "the most important car of the century". The rest of us just call it: "bring it on!".
Tesla vs the Evil Short Sellers